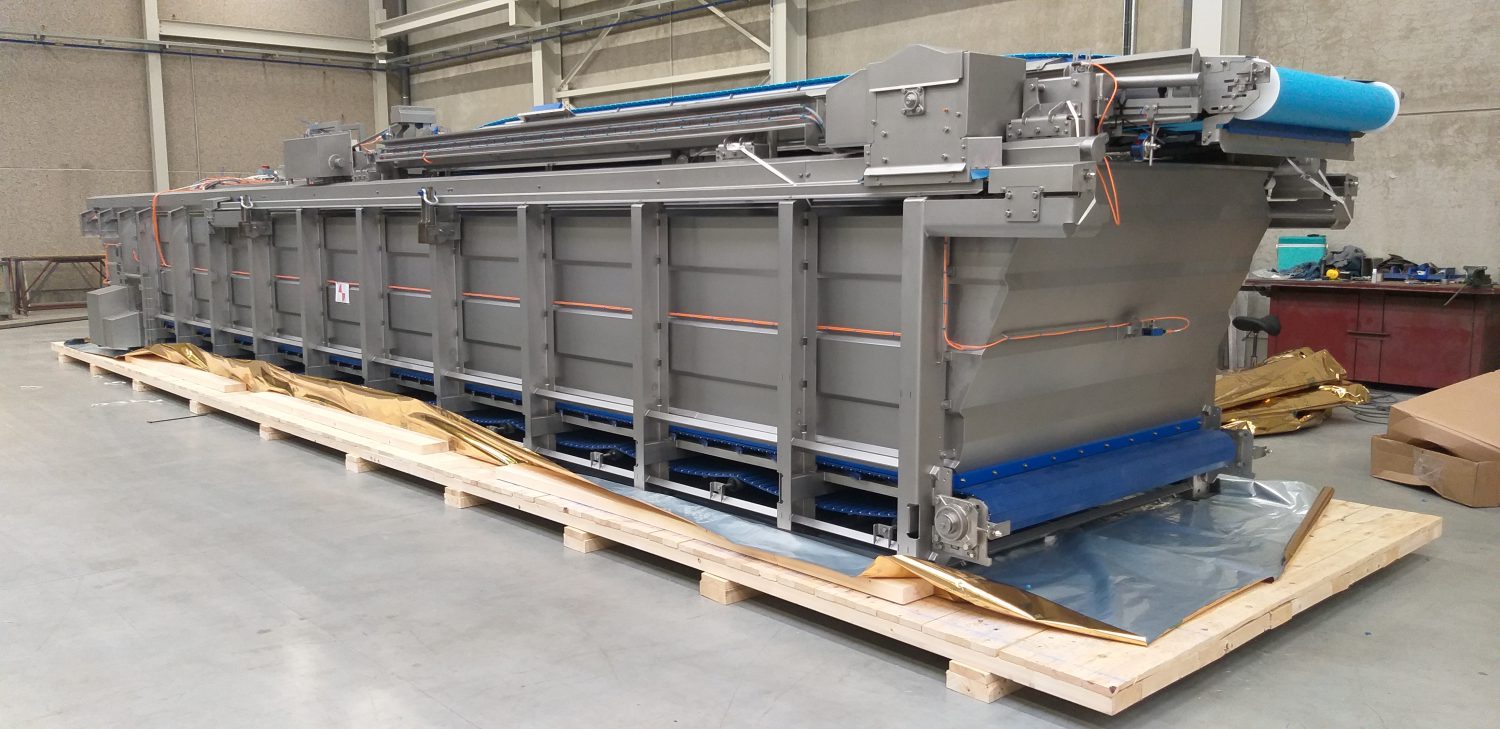 Custom wooden pallets
Wooden transport floors (skids) are used for DIAGONAL LOAD but also to transport machinery, construction components / frames and heavy units and to secure them in airworthy condition for loading.
USEFUL MEASURES
Maximum L x W x H in cm, i.e. the useful interior dimensions with the door sizes
40ft HC shipping container: inside size 1202.9 x 234 (door) x 259.7 cm (door)
45ft HC shipping container: inside dimensions 1355.7 x 234 x 259.7 cm (door)
40ft PALLET WIDE container: internal dimensions 1355.7 x 241.6 x 265.6 cm (door)
40-foot FLAT container: max 1166 x 450 x 450 cm (additional height authorized on container ships) subject final approval of carrier.
40FT HC OPEN TOP container: max 1202.9 x 264.9/268.3 x 264.9/450cm subject final approval of carrier.
BREAKBULK (non-containerizable cargo): depending on the nature of the goods – to be discussed.
Important advantages of wooden transport pallets
Significant savings on the packaging budget as the container itself is used as packaging. Better protection when handling inbound and outbound containers with a forklift.
Thanks to our many years of experience, we always provide appropriate solutions and customization that matches the nature of industrial components.
TPL/READYBOX® ensures the maritime stowage and L/S/D of the cargo on the skid in the container.
It is possible to have a reinforced pad made by us, fully personalized. This industrial wooden packaging ensures that your heavy object is securely in place. We reinforce the pad so that G-forces are no problem.
The skids are delivered with limited notice, in high quality ISPM15 treated wood to organize your international transport without worries.