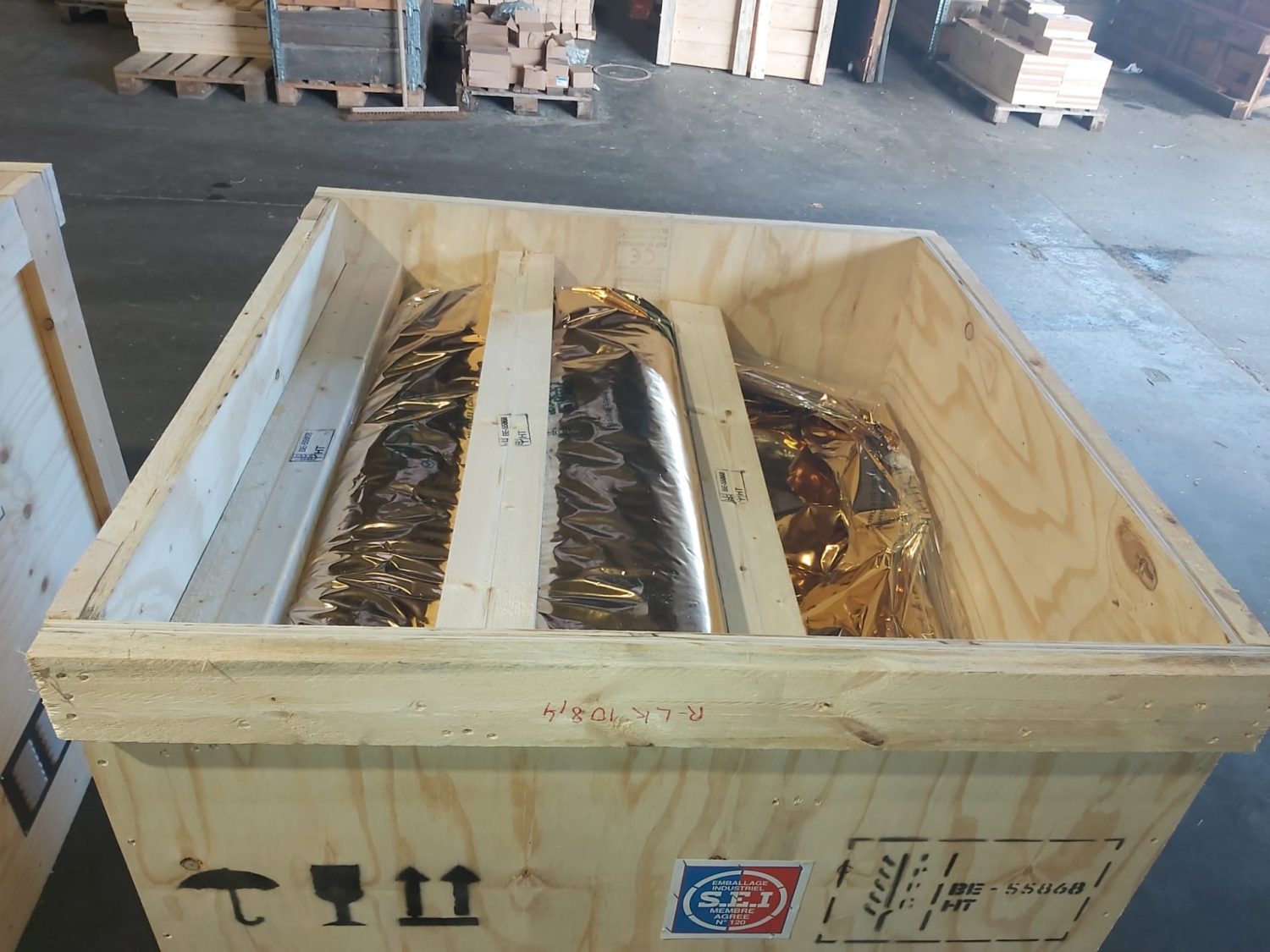 SEI-4C
This type of packaging is studied according to the specifications of the S.E.I. The French standard for maritime packaging (comparable to german PDE packing norm).The components or parts are lashed on the pallet bottom of the case. They are then covered with an Aluminum film cover, where needed with multilayer. A dissicant, based on environmentally friendly clay, is added then cover is made vacuum and sealed to protect against external influences. Then, the wooden crate with ventilation will complete the packaging of course, always tailor-made. Safe storage and transport guaranteed for at least 1 year.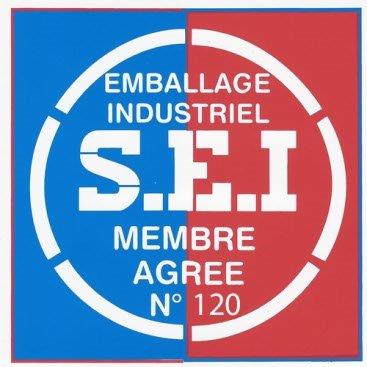 SEI BOXES : SAFE MARITIME TRANSPORT.
From our TPL experience, the industry demand reached us for a seaworthy maritime packaging service in our storage facilities at VMR. Where necessary, the goods are packed according to SEI standards.
This means that we guarantee that machinery is protected against corrosion and stored safely for 1 year according to SEI certificate (4C).
This specialized packaging is produced by our partner who has been SEI (Syndicat des Emballeurs Internationaux) certified for 15 years.
The packaging must comply with established SEI standards, which gives an additional assurance of sound seaworthiness to the boxes, so that insurers cannot refuse a claim for non-seaworthy packaging,
The application of the SEI standard is also stated on the box. See also the link on our website: http://www.tpl.be/global-project-services/marine-insurance.
Unpackaged or unprotected goods cannot be insured against rust, discoloration, oxidation, etc. That is why the manufacture of these seaworthy crates is custom-made. It is done by professional packers, coopers and struts who are responsible for the safe protection of goods on flats or for conventional maritime transport. For corrosion-sensitive goods, additional inner packaging must be provided in Aluminum laminate foil or VCI protective film (LD PE) with desiccant (clay-based dispensing agent is most environmentally friendly). The (hard) wood used is HT (Heat Treated) according to ISPM15.