CRATES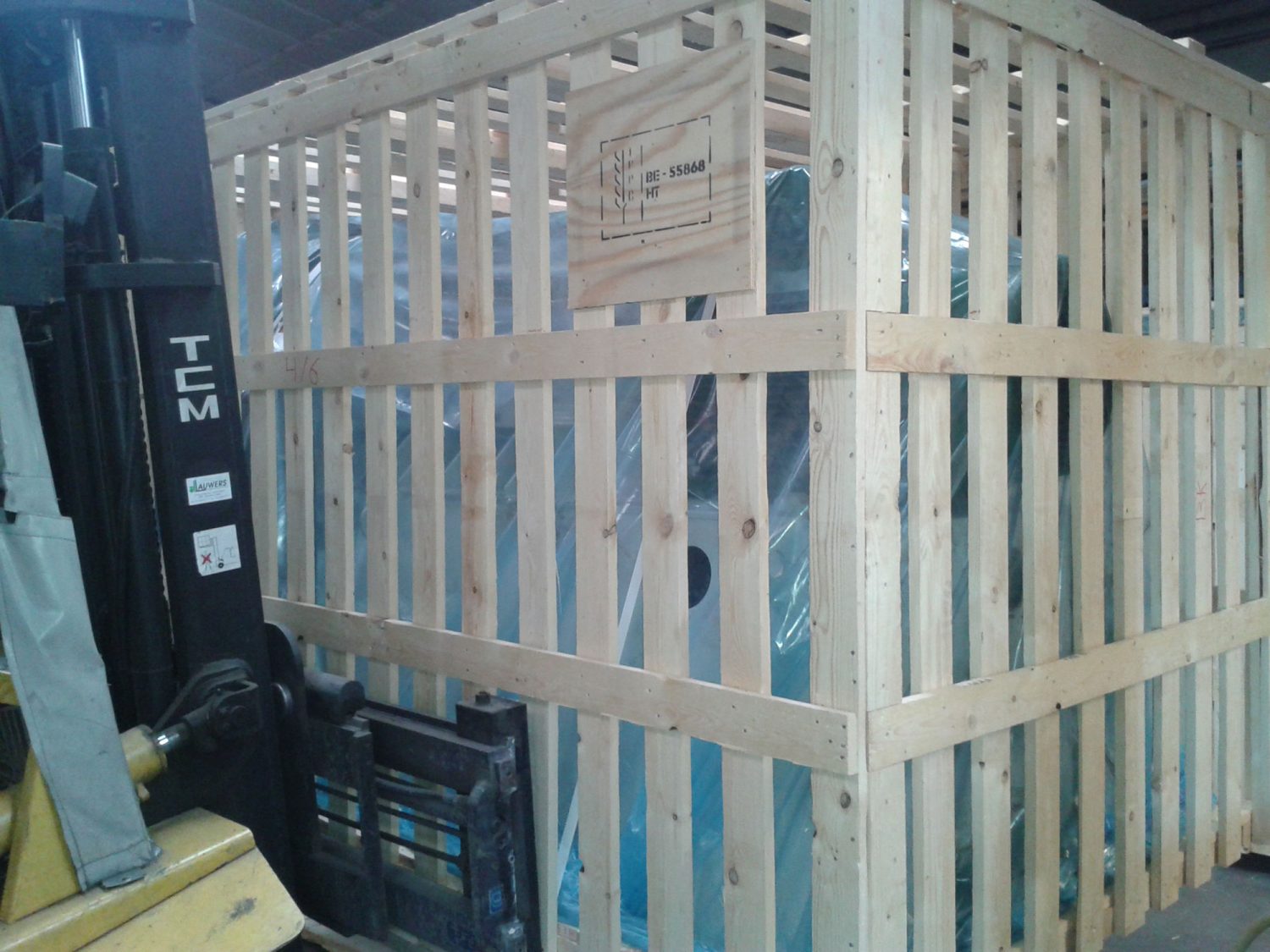 WOODEN CRATES FOR EXPORT
Crates consist of slatted structures with a light weight, with VCI corrosion protection possible. Like other packaging materials, these are made to measure.
The light version is a more economical solution than export crates because less wood is used without sacrificing bearing capacity and strength. Readybox® is a specialist in making various crates, glass crates and construction frames, always made of ISPM 15 dried wood.
Crates are ideal for air freight and when the goods are loaded by container.
Since the bottom is made in function of the weight of the goods, heavy material can also be shipped as a crate, provided the bottom is made sufficiently strong.
The wooden crates can also be fitted with extra lifting eyes and/or wheels.
Supplied assembled or in panels (CKD).
Applying your logo + marking is possible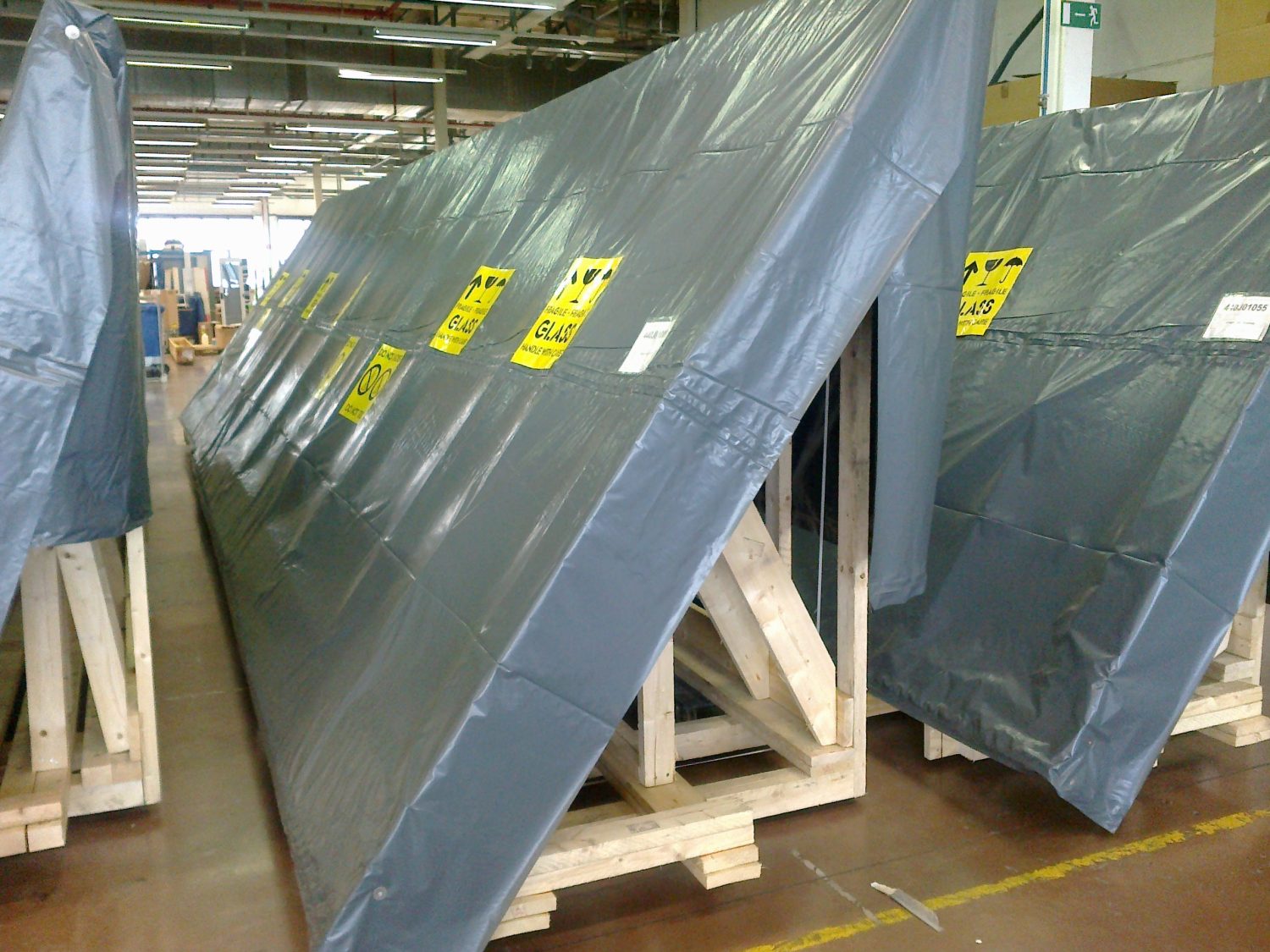 GLASS CRATES
Special glass racks for safe transport of glass.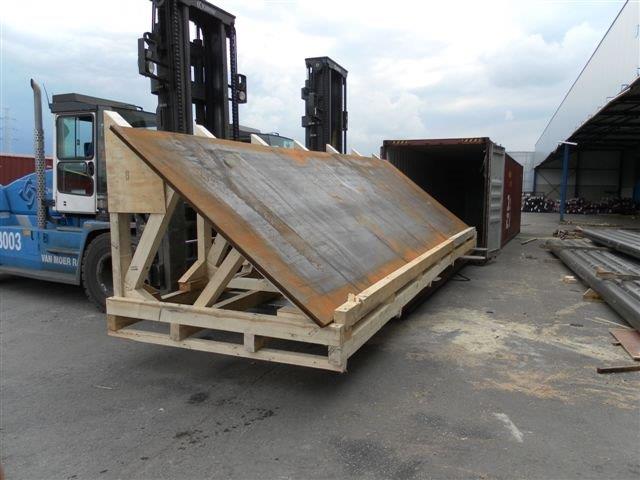 DIAGONAL TRANSPORT
Cradles and trestles to transport large steel plates diagonally in a 40ft HC.