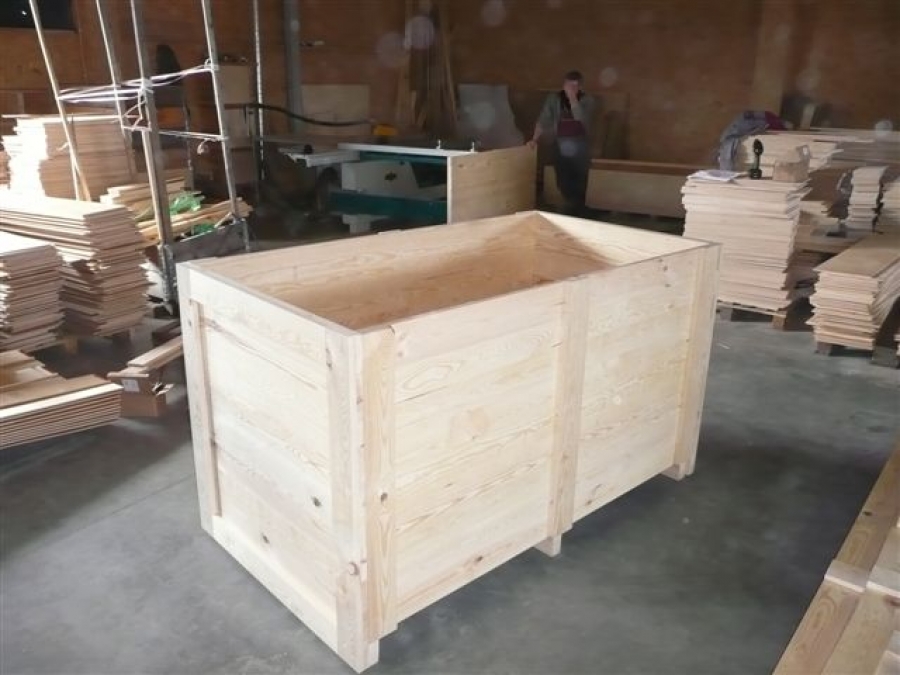 Wooden export crates
READYBOX® produces and packages industrial components in seaworthy heat-treated ISPM15) export containers, export crates, wooden boxes with reinforced beams and H-steel crates (as required).
Also seaworthy crates for heavy machinery and components. We specialize in the right packaging, without excessive use of wood and always cost-conscious. Our export wooden crates are exceptionally solid, and we ensure the lightness of the crates.
Depending on your needs, we take care of the complete packaging and/or shipping or we only deliver the custom boxes to you as "crates" and the customer takes care of the rest.
We pack in our workshop but also on site at the customer.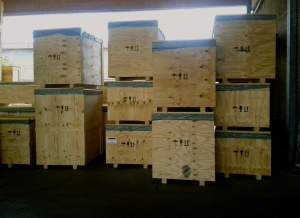 CASE STUDY
Our parent company TPL went to stuff 25 containers for a project in Nigeria. The goods being delivered on frames and not stackable (in particular diesel engines and pumps), it was decided in consultation with the customer to deliver around fifty wooden crates for export with ISPM 15 marking, personalized (tailor-made) to our warehouse.
Each box is designed and built to measure, to protect the object as much as possible, while optimizing the final volume.
The goods were loaded onto the exact size pallets. Then the panels were mounted. The boxes are provided with labels and markings. Thanks to this initiative, the client had to ship approximately 6 fewer containers.