READYBOX® : Producer of Happy Profit !
15 November 2021
Readybox has been very well introduced to the industry in just a few years as a producer of handy custom folding boxes in plywood, which you can assemble in 25 seconds without tools. READYBOX® also produces collars in various formats: made to measure, so a lot further than just in Euro or industrial pallet format.
In addition, we have now devised and realized a wide range of custom solutions, ranging from glass crates, standing crates for slabs (marble and granite), beer and wine crates, combinations of extensions for the construction of a bar counter, sculptures and exhibitions, reusable flight cases for trade fairs, moving boxes for expats, modular container boxes, and especially maritime transport packaging of industrial goods in wood.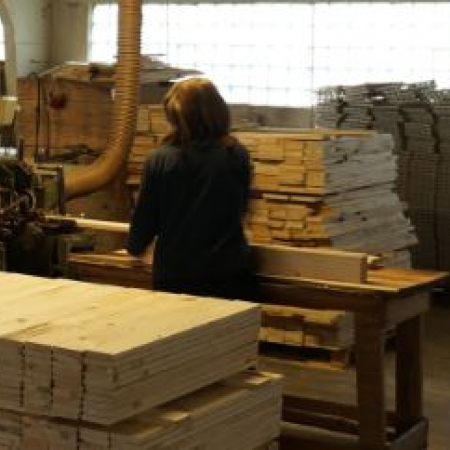 Production units at home and abroad
Readybox® is a thoroughly European manufacturer, with production units not only in West Flanders and Antwerp, but also in Lithuania. Thanks to this extensive network of facilities, we are able to keep the lead times between custom design, execution and delivery short, and project-oriented and customer-oriented work.
A producer with added value : Happy Profit !
Doing business directly with a producer provides added value. But only then if the entire design and production chain is built around this. After only a few years of Readybox® , we have succeeded very well in this, with a whole team of driven people! As we wrote it in our mission:
« Readybox ® is an integrated designer of solutions in wooden packaging, operating within a strong cluster of market parties. Profit is a reward for us, we look for "happy profit" and want to give our industrial customers a reason to feel happy in their cooperation with Readybox®. We strive for great customer loyalty."